Contact Info
DataDrivingSchool.com
David Goloff, PhD
4 N Tallahassee Avenue
Atlantic City, NJ 08401
Contact Form
Text the word: DDSCOM To: 72727
Photo Tour
Hours of Operation
Online Store 24/7
Call 844-787-8493 (844-STR8FWD) M-F 9-5
About Us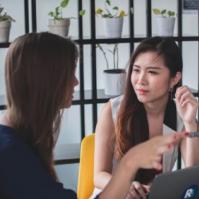 ● Learn how to frame issues and correct misconceptions so YOU get credit for YOUR original ideas, YOUR insights, and YOUR analysis. It only takes a second for someone to take credit for hours or weeks of your
● Direct, Straightforward "See it - Do it" approach saves you time, lowers your stress and increases your learning to apply data concepts with EXCEL.
● 14 years teaching university mathematics using EXCEL and 19 years as a corporate data solutions developer, EXCEL trainer and go-to person.
● Learn from a Master Data Analyst with an established and long track record of success creating out-of-the-box intuitive analytical solutions and automated tools to implement those solutions. Approx. 300 projects completed to date.
Learn to handle data with EXCEL while sitting in the driver's seat in EXCEL while a Master EXCEL teacher is right there with you (on video) showing you EXACTLY what to do in EXCEL :
Our straightforward "See it - Do it" approach works quickly.
Establish independence and influence by driving data to frame issues and correct misconceptions.
DataDrivingSchool.com - "Learn to Drive - or Sit in the Back Seat." work!
● Rapid "on-the-go" learning process takes you from seeing it to doing it swiftly.
Check out our learning apps at DataDrivingSchool.com